Anh Nguyen, the owner of a State Farm Insurance office in Annandale, is all about serving the local multicultural population and investing in the community. So supporting the Taste of Annandale as a Gold Sponsor was an easy decision.
Sponsorships and food and other vendor opportunities are still available. The deadlines have been extended.
The State Farm office run by Nguyen, conveniently located at 4155 Annandale Road, Suite 101, provides home, life, and auto insurance – State Farm's core services represented in the company's logo.
"Life insurance is her passion," says account representative Susan Rao. "People don't understand life insurance. We take the time to explain it to people."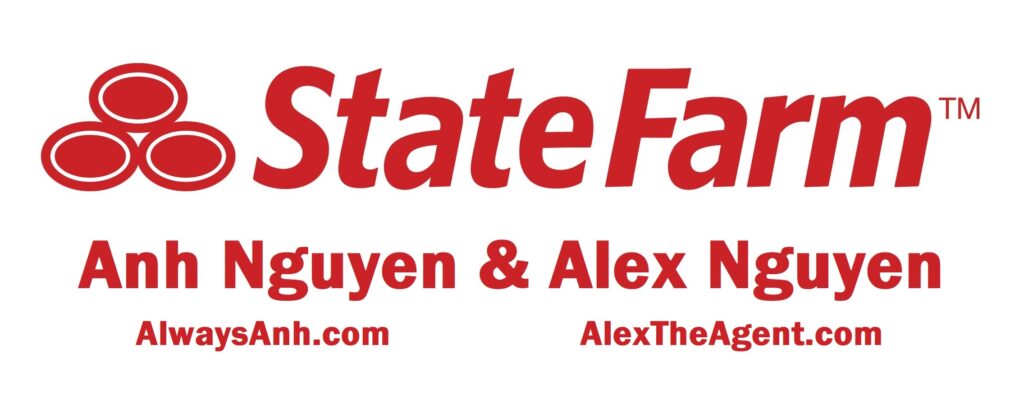 Nguyen also provides small business insurance, short and long-term disability coverage, and financial services, including IRAs and annuities through a third party. She even offers pet insurance, through Trupanion. 
She opened the State Farm office in Annandale in 2019 after having established an office in Old Town, Alexandria, in 2009. She now serves about 6,000 families at both locations. The two offices have 16 agents, including agents who speak Spanish and Vietnamese, Rao says.
Nguyen and her husband, Alex Nguyen, also run three State Farm agencies with his agency in Arlington.
State Farm offers a free wi-fi-enabled device, called Ting, that detects potential fire hazards to clients with active homeowner or condo insurance. State Farm provides free monitoring for the device for three years.
Both Nguyen and Rao are active in the community. They are involved in local organizations, such as the Annandale Rotary Club, and support Foster the Family DC, a nonprofit that provides care packages and other support to children in emergency foster placements.
"We're hoping to grow our presence in Annandale," says Rao. "We're always trying to find ways to give back to the community."